This past month Klingel Homes chose to donate to 2 organizations!
First, we chose to make a donation to West Bye Memorial Art Foundation (WBMAF). This foundation is a nonprofit organization that is dedicated to advancing visual arts education through awarding annual college scholarships and providing funds for art related costs for k-12 students in financial need.
On April 25th, WBMAF will be hosting a fun event with music by the band Soul'd Out. There will be hors d'oeuvres, a cash bar and silent auction at Porto Bello restaurant in Grand Haven. Event proceeds will go to a GHAPS visual arts scholarship. To purchase tickets for the event you can go online to westrabye.com. We're happy to have this opportunity to help make a difference in the GH arts community.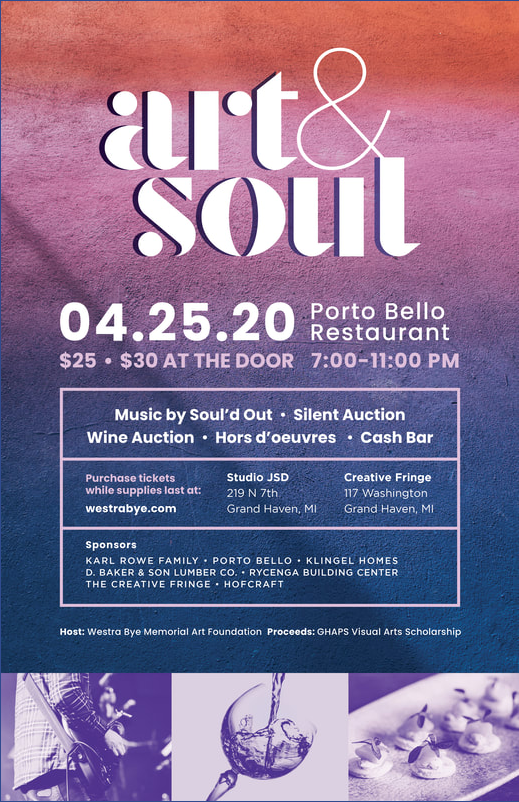 The second organization we chose to make a donation to is the Schmidt Community Fund. In 2018, Ken Schmidt and Mike Schmidt founded the non-profit organization Schmidt Community Fund, dedicated to fulfilling what they believe to be their moral responsibility to serve one's neighbor and community. By assisting individuals with their education and other enrichment programs, the foundation believes that individuals will have the ability and necessary skills to realize their potential and laying the foundation for a life full of opportunities.
The fund provides matching funding to parties that are personally vested in an organization with their time and finances in communities where Coldwell Banker Woodland Schmidt offices are present. The acceptable requests that one can provide funding to include:Public and Private School Education, Children's Sports and Enrichment Programs and Community Stewardship Programs. You can learn more about the fund on their website.